Welcome Home |4-pack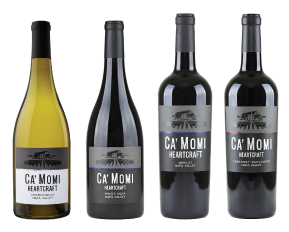 Ca' Momi is Italian for "House of Momi" and we would like to welcome you to our home!
Ca' Momi crafts Italian authenticity and passion into wines born in the heart of the Napa Valley. Wines made with humility & integrity, made to sip, savor & enjoy!
Napa Valley | Chardonnay | 2018
Napa Valley | Pinot Noir | 2016
Napa Valley | Merlot | 2018
Napa Valley | Cabernet Sauvignon | 2018
---