Rosso di Napa | 2017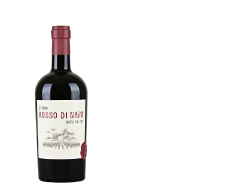 Rosso Di Napa embraces the marriage of food & wine. A proprietary blend of premium Napa Valley grapes showcasing the best characteristics of each varietal producing a complex, elegantly textured wine sure to complement the diverse cuisine you crave. Beautiful aromas of blackberries & subtle oak lead to luxurious flavors of cherries, plums & spice.
The wine is fantastic with American and Italian food. BBQ, pork chops, and margarita pizza are only the beginning of potential food pairings.
---
Varietals- Merlot, Zinfandel, Cabernet Sauvignon
Alcohol- 13.9%
RS- 0.45 g/l
PH- 3.9
---
Click here to learn more about our Corta bottle