Rosso di Napa | 2017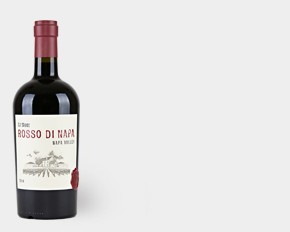 Rosso di Napa is a proprietary red blend, with a Napa Valley twist! It has fast become an icon of who we are and even a staple in our homes. A blend of Merlot, Zinfandel and Cabernet Sauvignon from some of Napa Valley's favorite appellations, creates a wine of true substance and powerful characteristics.
The wine is fantastic with American and Italian food. BBQ, pork chops, and margarita pizza are only the beginning of potential food pairings.
Click here to learn more about our Corta bottle
Vintage 2017