Do It For The Love | Red | 2013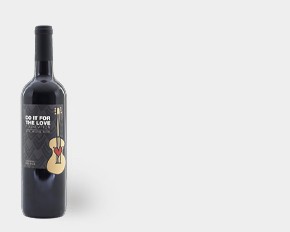 Ca' Momi created this wine in partnership with the Do It For the Love Foundation, a non-profit wish-granting organization. 100% of the profits are donated to the foundation.
This Syrah, Cabernet Sauvignon, Petit Verdot and Zinfandel blend has complex aromas of plum, black currant, eucalyptus and roasted nuts. The silky palate is layered with cherry jam, berries and a boatload of spices that carry through the finish. Pair with compassion, gratitude, and hope.
Vintage 2013