Bianco di Ca' Momi | 2016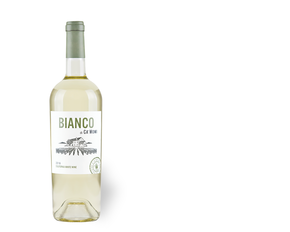 87 Points Wine Enthusiast! This is a wine for the patio, the pool and the park—our drink of choice for sweet moments of pure relaxation. Its pretty gold color brightens any gathering with aromas of pears and fresh flowers bursting out of the glass.
Light-bodied but soft and full of charm, the palate has apples, spiced poached pears, and delicate floral aromas that extend for days. Perfect for picnics al fresco, chips and dip, light seafood, and mild cheeses.
Vintage 2016